Bringing home garbage disposal means bringing the convenience of doing dishes. Like any other electrical appliance, it is essential to know the electrical requirements of a garbage disposal so that it operates safely. In this regard, this guide is all about Garbage Disposal Wattage that you must read and decide accordingly.
The idea of disposal wattage depends on the size of the disposal unit and motor. On average, almost all garbage disposals consume power from values between a minimum of 500 and a maximum of 1800 watts in normal conditions. But you must keep in mind that the values do not remain the same when the garbage disposal starts, these rises to up to 4500 watts.
The article generously explains how much power a garbage disposal consumes, including the amperage and volts values. In addition, you also know how much power is suitable for the disposal unit to make it function normally. 
How Much Power a Garbage Disposal Use in Watts?
As you know, disposal wattage usage includes two values, that is the starting value at which the disposal unit starts and the value it is assigned to grind food. As both are different, you must note down the average values, 1500-1800 watts at normal conditions and from 1800-4500 watts at start-up period. 
Also, the electrical requirements or wattage values of garbage disposal depend on the size and the capability of the motor. The larger the size and motor's horsepower, the higher the power it consumes, and vice versa. Typically, garbage disposals in small sizes having low horsepower have wattage values from 400 to 1200 watts. On the other hand, there are large-size or higher horsepower garbage disposals that comprise above 1500 watts.
For example, ½ hp Badger 5 uses an average of 6.7 amps at 120 volts, so it has a watt value of 804 watts. At the same time, InSinkErator Evolution Excel uses 10.2 amps and comprises 1224 watts.
What are the Electrical Requirements for a Garbage Disposal?
Since amperage and volts make up the disposal wattage, you must know how many amps the disposal uses when provided the 120-volt voltage source to calculate typical disposal wattage. 
On average, almost all garbage disposal models require a minimum of 5 amps and a maximum of 15 amps. However, when your concern is to combine the dishwasher and garbage disposal, a 20 amp circuit is an applicable option to save your appliance from giving up.
Additionally, below is the description of some of the garbage disposal amps or watts values, so that you can choose while having no confusion in your mind.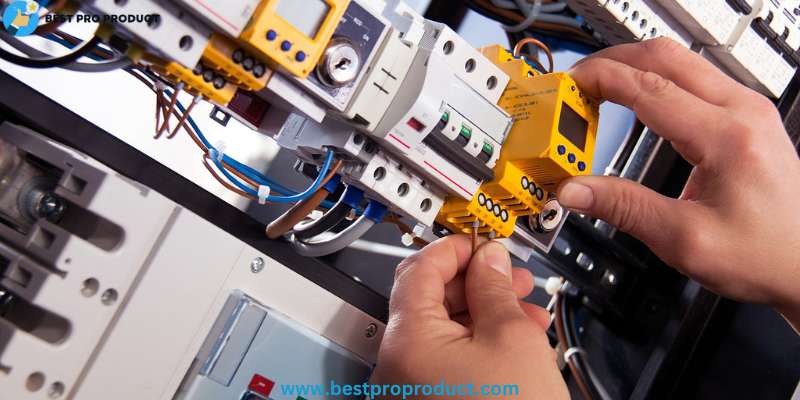 1/3 hp Garbage Disposal
The low-powered garbage disposal is used to grind food scraps for one or two people once in a while. So, the electrical requirement of a 1/3 hp disposal unit is not more than 480 watts with an average of four amps.
1/2 hp Garbage Disposal
As the horsepower increases, so does the size and the power value. Since the 1/2 HP Garbage Disposal is more powerful compared to 1/3 hp and can handle a variety of waste for three to four people, it uses 9.8 amps and 1176 watts.
3/4 hp Garbage Disposal
The second most powerful horsepower fetches 13.8 amps on average. The power is used to dispose of food waste on alternate days. The wattage value becomes 1656 watts.
1 hp Garbage Disposal
One HP is considerably perfect horsepower for domestic use garbage disposals. Because it requires more power, it means it can handle a variety of food waste. Also, you can run it daily to dispose of everything that comes in way. The standard amps to operate the appliance are 16 amps and 1920 watts.
What Amp Switch for Garbage Disposal?
Generally, a garbage disposal requires a 20-amp switch for correct functioning, but it can be less or more depending on the horsepower a garbage disposal has. Another reason for choosing a 20-amp switch is that most garbage disposals require higher amps at starting and the 15-amp switch does not provide enough margin to stop the circuit from tripping. So the safe side is the 20-amp switch.
On the other hand, if you want more information regarding the best amp switches for garbage disposals, you can check the particular model's specifications and decide accordingly. The benefit is that you will protect the disposal unit from many dangers including fires, overheating, or tripping.
Does a Garbage Disposal Need Dedicated Circuit?
Understanding garbage disposal power is not without knowing the need for a dedicated or shared circuit. You can share your garbage disposal with other kitchen appliances as long as both devices do not exceed 80% of the load or use the proper type of circuit breaker.
On the contrary, garbage disposal need dedicated circuit only if the shared circuit is incapable of stopping trips, electrical surges, or other issues. Also, if your disposal unit is of a higher horsepower, a dedicated circuit is recommended.
Wrapping Up
The garbage disposal wattage is an essential factor to consider when choosing the right appliance for your kitchen. In this regard, this article is your helping hand in understanding the particular wattage or amperage for different horse powers. Additionally, you may consult the instruction manual or ask for advice from an expert while installing the one with long-term running capacity.
Asad is a garbage disposal enthusiast, mechanical engineer by education, and the visionary founder of Best Pro Product. Asad's journey has seamlessly blended his engineering acumen with his passion for kitchen gadgets, leading to the creation of a go-to online platform for homeowners and DIY enthusiasts seeking expert guidance on garbage disposals. His meticulous research, hands-on testing, and insightful reviews have established him as a trusted authority, while his commitment to sustainability resonates through his advocacy for proper waste disposal and reduced food waste. Asad's interactive engagement with his community and his penchant for experimenting with new recipes make him not just an online resource but a friendly companion for those navigating the world of kitchen appliances and eco-friendly living.